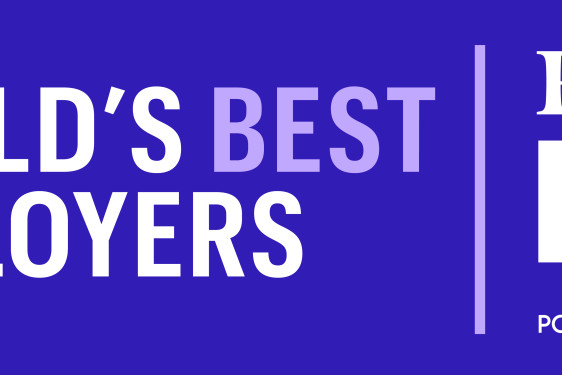 Our history
'We Move People Through the Wonders of Sport' DECATHLON was created in 1976 from an original idea: to meet the needs of passionate athletes by offering them a multitude of sporting goods in one place. Our mission: 'Move People Through the Wonders of Sport' Present in 70 countries and with nearly 1,700 stores worldwide, DECATHLON today represents more than 103,000 teammates. DECATHLON brings together two activities: the design of sports products as well as physical and online sales. Our management is based on the development and enrichment of all the men and women of the company through our common values: Vitality, Responsibility, Generosity and Authenticity. DECATHLON offers sports products through its brands (Quechua, Tribord, Domyos, Btwin, etc.) by controlling the entire product design chain: from R&D to sales, including conception,design,production and supply chain, without...
Key figures
1062+ Teammates

In our Retail Stores and Logistics Warehouse

11 Stores in Klang Valley, 2 Stores and 1 Logistics Warehouse in Johor, 1 Store in Penang

We are currently expanding across Malaysia

We Move People Through The Wonders of Sport

We are recruiting across our Store's,HQ and Warehouse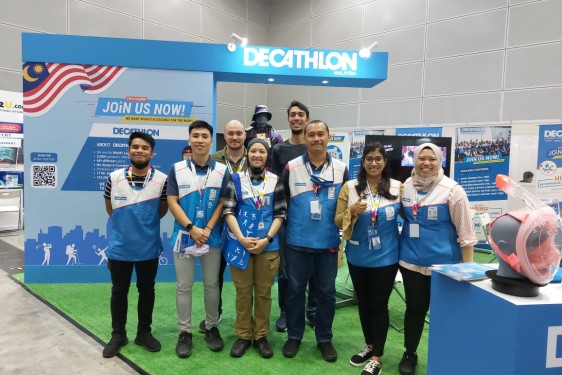 Decathlon in Malaysia:Our Stores and HQ
With the vision to make sports accessible to the many, Decathlon Malaysia Sdn Bhd opened its doors in 2016 to Malaysians. The vision has since then been carried across Klang Valley and now to new horizons, across Malaysia. Decathlon Malaysia currently has 13 existing stores and will expand in the coming years in Malaysia. Taking into consideration of our three main pillars, People, Profit and Planet -- the vision for the People Pillar is to create a sportive working environment for our Teammates. At Decathlon Malaysia, we believe in the power of sports to enhance quality of life for everyone around us. Guided by this purpose, we constantly aim to push the boundaries of what's possible with people and our differences. When you join Decathlon Malaysia, you join a collaborative, agile working environment that stretches your mindset and encourages innovation and an entrepreneurial spirit in the Sports Retail industry. We offer numerous roles and responsibilities that empower our Teammates to take on the future of Sports Retail. With positions for solution finding in Finance, Human Resources, Commercial and Real Estate to operational positions in Retail, B2B, Marketing and Communication -- Decathlon Malaysia aims to be inclusive in different aspects to make sports accessible to many. The transition to retail business begins with the logistics process from our counterparts located in Johor. Decathlon Logistics Malaysia Sdn Bhd works together with Decathlon Malaysia Sdn Bhd to serve the common vision of the company.
Decathlon in Malaysia:Logistics Warehouse
Decathlon Logistics Malaysia Sdn Bhd was established in 2018 to provide solutions in logistics, warehousing and storage services for Booster Asia (Decathlon's supply activities in Southeast Asia). We are located at the strategic free duty zone area at Pelabuhan Tanjung Pelepas, Johor with approximate of 56,279.16 square meters with the high security system warehousing which is able to accommodate, store and export the goods at a high capacity rate. Decathlon Logistics also conducts the business of warehousing, receiving and storing goods as well as the picking and shipment of goods to the respective countries where Decathlon retails are operating such as Malaysia, Singapore, Vietnam, Cambodia, South Korea, Philippine, Indonesia, New Zealand, Australia and many more. We offer a sportive working culture environment, multi diversity, clean and systematic warehouse, centralization logistics system (France). Our community revolves around each of the functions consisting operational roles such as Automatic picking (AGV), E-COMMERCE picking, Non standard sectors, Standard Sectors, Reception, Loading Bay, Customs, Safety, IT, Human Resource, Finance and Operation Managers. Whether you're starting or continuing your career, explore how you can work with us!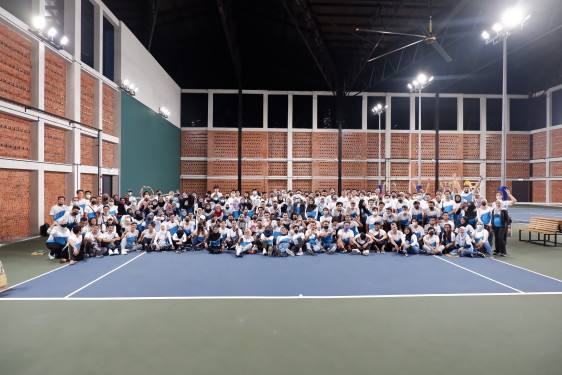 Your Career Starts here...
Sports is a part of who we are. We are looking for people to join us who are passionate about sports. That box ticked, we are also on the look out for those with an entrepreneurial spirit and those who are challengers, game-changers, "out-the-box" thinkers and doers. Every Decathlete has their role to play and therefore own their responsibilities, from day one. Their integration, development plan and monthly decision meetings with their manager, allows them to develop and take decisions for themselves. Your journey starts now! Are you ready to work for sports?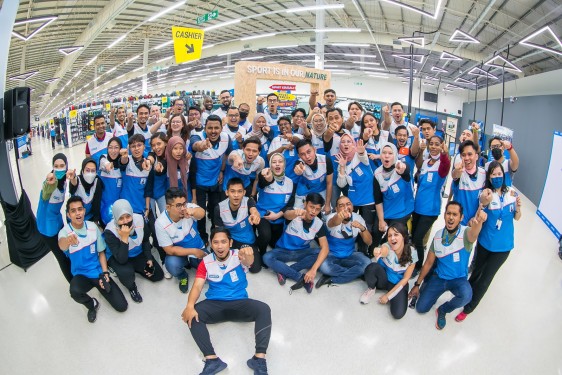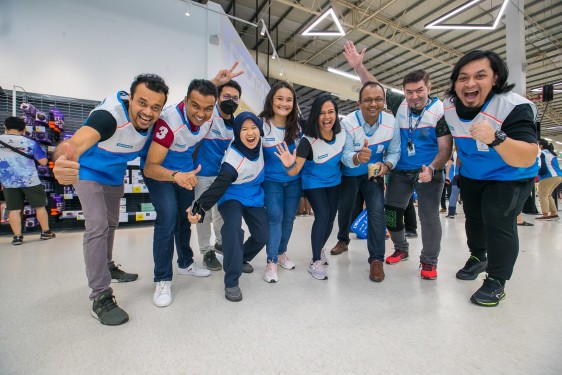 Rewards and Benefits
Decathlon Malaysia thrives to provide the BEST for our employees. When you join Decathlon Malaysia you enjoy a range of attractive employee benefits: • We believe in WORK, LIFE, SPORTS – BALANCE • Flexible Working Arrangements and that help you achieve a fulfilling work-life balance • Decathlon Malaysia's Remuneration Package is one of the most competitive packages in Malaysia • We recognise and reward employees for performance • Comprehensive Healthcare and Medical Insurance • Training and Development Opportunities • Global Shareholding Programme • International Mobility • Maternity & Paternity Leaves • Profit Sharing • Employee Discounts • And many more! Speak to our team to know more!